KERATIN TREATMENT
Eliminating frizzy hair can seem like a nightmare! A keratin treatment is the best way to enjoy long-term frizz-free hair that is straight, easy to manage and looks great for an extended period of time. The benefits of the treatment are obvious: you get great hair that lasts for two months or longer, depending on how often you wash your hair and the experience of your stylist. When we work on your hair, you can expect the results to last for months.
Reveal your Brazilian Side with Brazilian Secrets Hair Pro Keratin Treatment
This Treatment is formulated free of formaldehyde, parabens, salt, ammonia, of any other harmful chemical. Powered by the nourishing and hydrating power of Babaçu Oil combined with our proprietary K.M.S (Keratin Molecular System) technology, it provides the ever desirable ''Brazilian straightening'' effect in all hair types.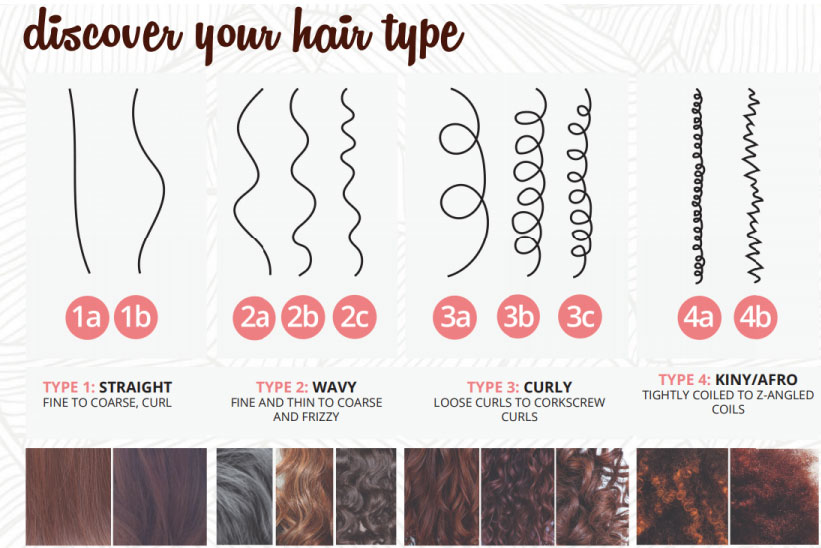 BSH Pro Keratin – How to Use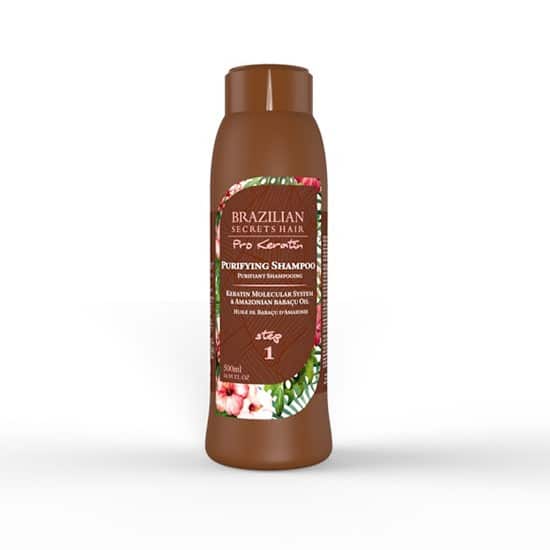 Purifying Shampoo
The Sublime Touch Shampoo will help you to perfectly clean the hair, without affecting the straightening result. It will also help to keep the hair straightened and treated longer and free of frizz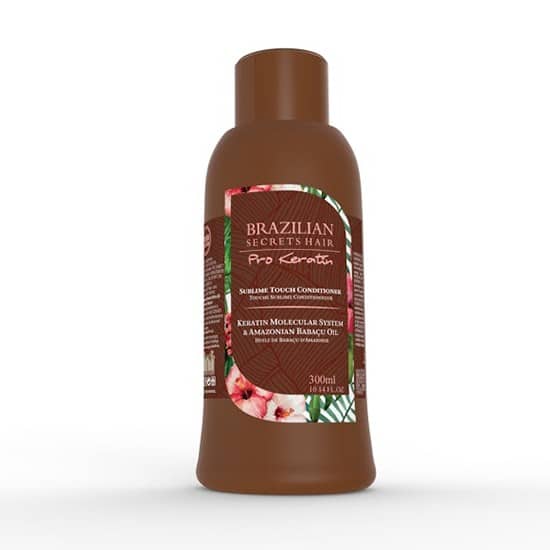 Leave-in Conditioner
The Sublime Touch Conditioner will help to maintain the softness and shine provided by the BSH Pro Keratin straightening. Its composition counts on rich amazon actives that add emollient characteristics to the product.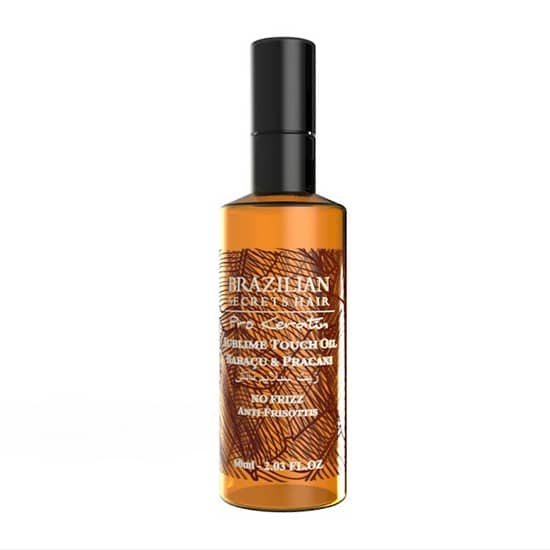 Sublime Touch Oil
Made with Babaçu and Pracaxi Oils, the Sublime Touch Oil is rich in lauric acid, a substance with high affinity for hair proteins, allowing the Babaçu nutrients penetrate inside the hair shaft faster. The Pracaxi Oil is the perfect match for the Babaçu's. With very similar properties, the Pracaxi Oil has Behenic Acid that provides amazing sensorial aspect and boosts the anti-frizz action.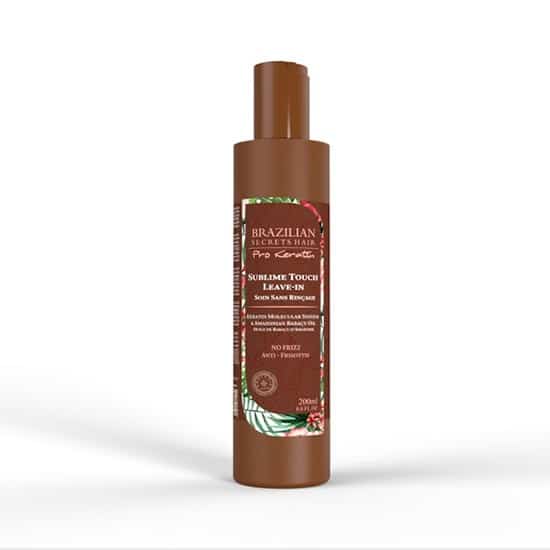 Sublime Touch Leave In
The Sublime Touch Leave has a rich formulation that makes possible to be used in many different ways: after washing the hair, before blow drying with the hair damp, at the beach and including mixed with our Sublime Touch Oil, providing a double action in the hair strand.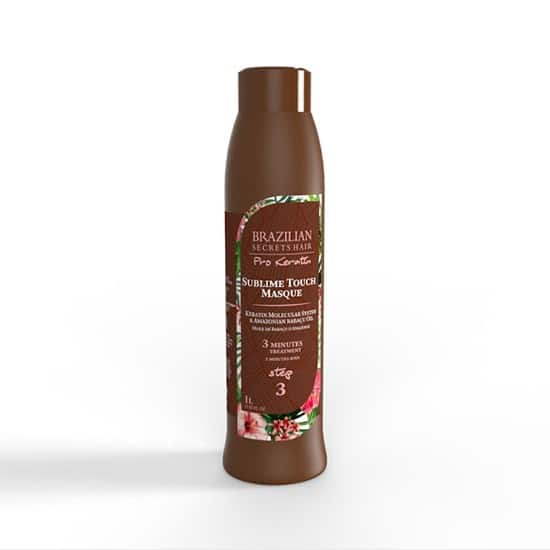 SUBLIME TOUCH MASQUE
Developed to deeply reconstruct the hair strand, hydrating and guaranteeing long-lasting results to the straightening process. The complete benefit can be reached using the full Sublime Touch line for daily care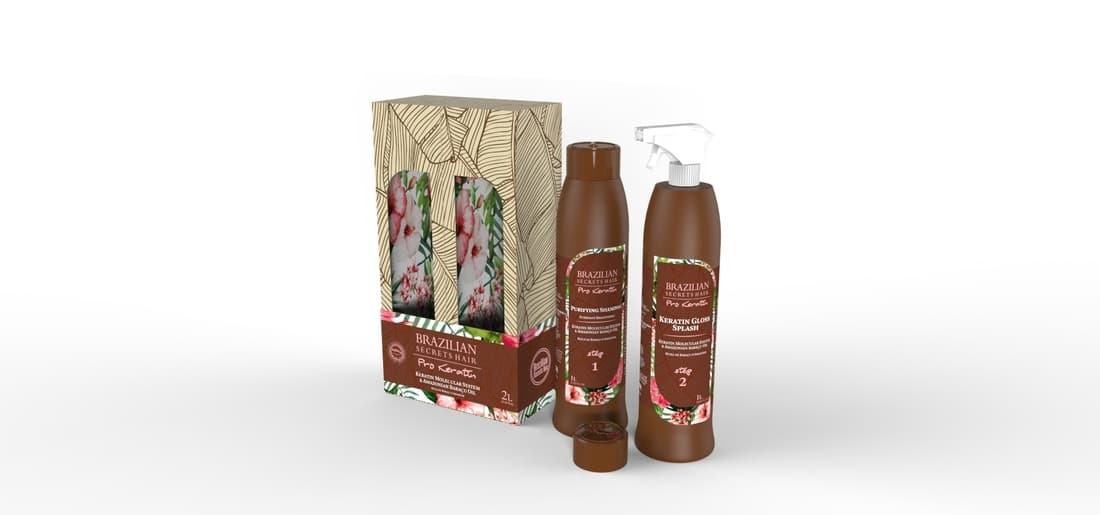 Pro Keratin Splash
The BSH Pro Keratin Splash allows the formulation to penetrate even more on the hair structure, making possible to reach even the 100% straight in different hair types. This unique formulation also counts on the exclusive K.M.S formulation and the rich Babaçu Oil. This perfect match guarantees the so desired straight hair full of shiny and softness.
Pricing
Whether you visit for a day of solitude or you participate with a group of friends for a day of grooming and relationship building, you will never be disappointed in the variety of our services! Here's the list of the most popular services:
Manicures

$155

Pedicures

$145

Skin care

$135

Facial Care

$125

Faial Massage

$115

Haircut

$105

Hot Stones Massage

$100
Organic masks

$155

Anti-aging masks

$145

SPA

$135

Services For Men

$125

Waxing

$115

Medi-spa

$105

Body Treatment

$100