Loreal Absolut Repair Lipidium
Your hair may never look better than it does when you were young and it may look burnt out due to everyday styling. Loreal absolut repair lipidium has been exclusively designed to target each hair fibre according to its own damage level.  As a result your hair feels stronger, the fibre looks more resilient than ever before and the surface is protected from any external aggression.
Damaged hair can feel brittle and lifeless, but the Absolut Repair Lipidium from série expert introduces loreal's new double action lipid complex which targets damaged hair and leaves it feeling smooth & strong.
DO YOU SUFFER FROM SPLIT ENDS, DRY & DULL HAIR?
From damaged to smooth and shiny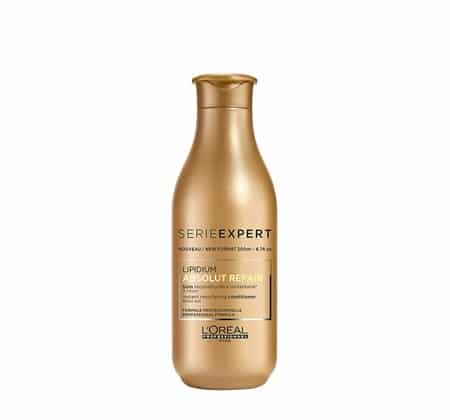 CONDITIONER
Instantly nourished and repaired, your damaged hair is left visibly stronger, softer and shinier with the Instant Resurfacing Conditioner from the Absolut Repair Lipidium range by L'Oréal Professional.
SHAMPOO
Repairs and strengthens the weakened parts of the hair fiber. Damaged and weakened hair is left instantly reconstructed and transformed from the inside out.
PRIMER
Boosted by heat during your salon appointment, this professional treatment is effective from the very first application. Your damaged hair is restored – instantly and evenly repaired from roots to ends.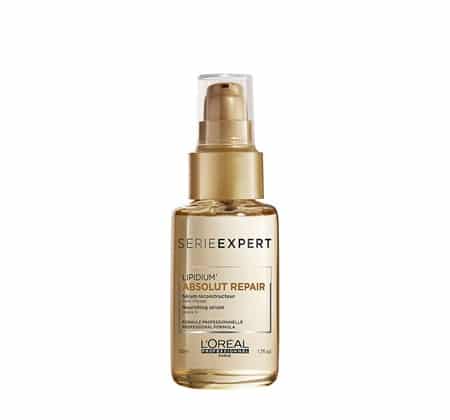 SERUM
With this professional nourishing serum, your damaged hair looks instantly softer and shinier – as if renewed! Its non-greasy formula leaves hair more manageable and softer to the touch.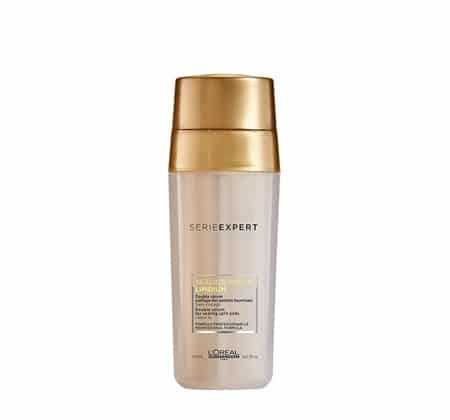 DOUBLE SERUM
The Sealing Repair Lipidium instantly reconstructs split ends of any hair type. Thanks to its unique formulation, where its key ingredients are mixed at the very last moment, the two-part formula merge to give your hair an extraordinary reconstruction power.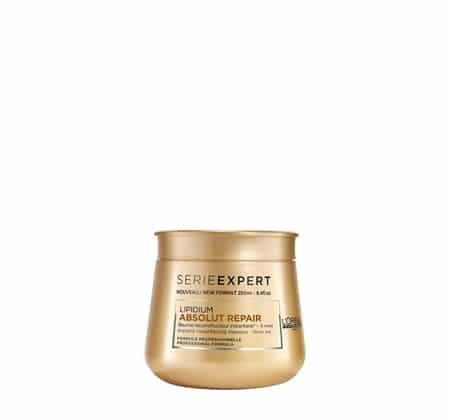 MASQUE
Deeply repairs and nourishes the weakened hair fiber, leaving your hair fully reconstructed, soft, shiny, softer and easier to detangle.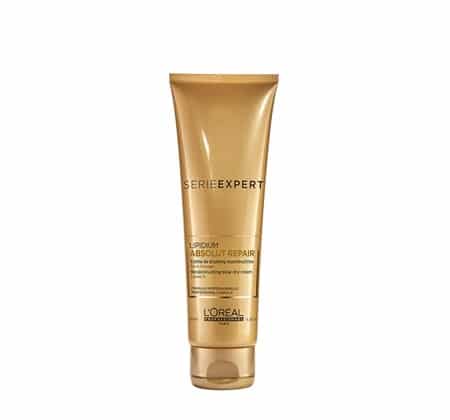 BLOW-DRY CREAM
This protection cream curably repairs the damaged hair fiber while making blow-drying easier and long-lasting. Hair is left stonger, smoothier and shinier.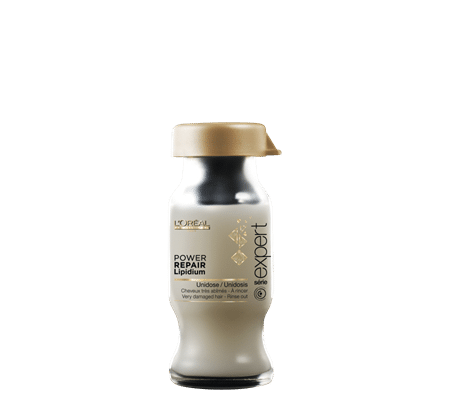 POWER REPAIR
This is loreal in-salon treatment exclusive to salons. It instantly detangles and smooths the feel of the hair with a heightened look of restored suppleness and shine. The hair is protected from external aggressions.
Pricing
Whether you visit for a day of solitude or you participate with a group of friends for a day of grooming and relationship building, you will never be disappointed in the variety of our services! Here's the list of the most popular services:
Manicures

$155

Pedicures

$145

Skin care

$135

Facial Care

$125

Faial Massage

$115

Haircut

$105

Hot Stones Massage

$100
Organic masks

$155

Anti-aging masks

$145

SPA

$135

Services For Men

$125

Waxing

$115

Medi-spa

$105

Body Treatment

$100