L'Oreal Professional Hair Color
Discover your perfect hair color, tailor-made for you by our colorist with our L'Oreal professional range of  hair color. We have a broad range of products and shades to ensure you find the hair dye that suits you. With a range of different hair color products from permanent hair dye, semi-permanent hair dye through to pre-lighteners, let our colorist find the perfect product to suit your complexion and style today.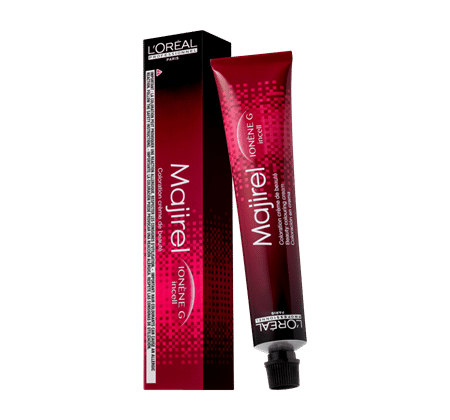 Majirel
Majirel, our legendary professional hair color that covers up to 100% of grey hair whilst caring for the hair fibre. Majirel creates vibrant and pure reflect colors with a wide palette of rich tones and shades. A first in professional hair color, Majirel cares for the entirety of the hair fibre. Enriched with Incell™  and Ionène G™ . The formula helps strengthen and re-inforce the hair fibre. Hair feels stronger, and is left looking glossy and feeling soft and supple to the touch. Your professional colorist can unleash your perfect tailor made hair color with the use of Majirel.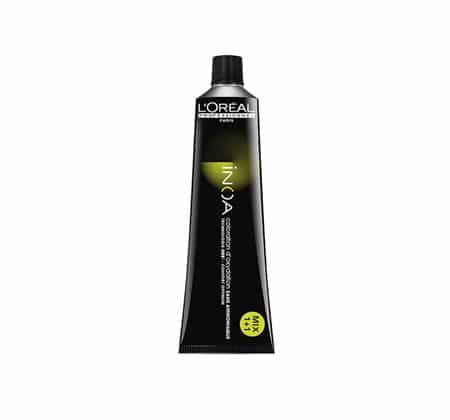 INOA
Discover L'Oreal color innovation! Their first permanent hair color without ammonia is enriched with oils and delivers the color to the heart of the hair. What's left is beautiful color that's bright and looks natural. Plus, INOA leaves hair feeling conditioned with sublime color radiance until your next color appointment. Experience our ultimate in luxury color, with improved comfort during the development time and no odor. So you can sit back and enjoy the salon! Greys? No problem! INOA gives you high coverage, up to 100%, whilst still keeping the color looking bright and luminous. With a full range of colors, ask your hairdresser which INOA shade, or cocktail of shades, is perfect for you.
SEMI PERMANENT HAIR COLOR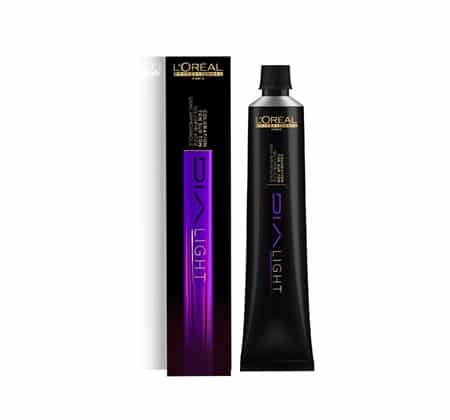 DIA LIGHT
L'Oreal's first acidic tone-on-tone color creates glossy luminous looking reflects and vinyl shine whilst respecting the condition with natural-looking color that gradually fades away. Ideal for previously colored or weakened hair or even for those that just want to add a subtle richness or gloss to their natural hair color. DIA Light is great for offering a color refresh to top up the vibrancy of your color in between your usual permanent color services. The fast development also makes it ideal for those with busy lives and who are short of time. With the technology of DIA Light, your hairdresser will be able to create a truly personalized color, tailored to you.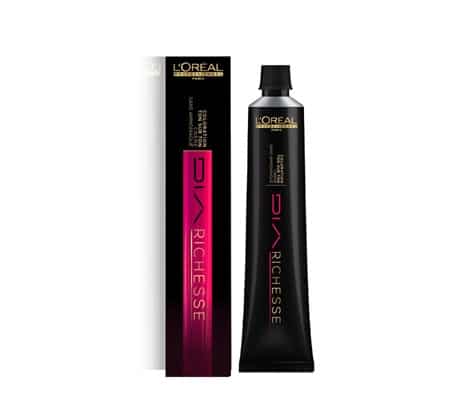 DIA RICHESSE
A perfect hair dye for your first time. DIA Richesse illuminates natural hair color through its ammonia free and tone-on-tone coloration process, for rich, deep reflects and exceptional soft feel. Wondering how to cover grey hair? This is ideal for blending away your first grey hairs leaving it with a natural-looking color. The short development time also makes it perfect for quick hair dye top up services for those with busy lives. With its innovative conditioning formula, it leaves your hair feeling conditioned, looking glossy and helps to enhance the vibrancy. Not looking for a drastic change? Why not try a clear gloss for a dazzling reflective high shine finish.
Pricing
Whether you visit for a day of solitude or you participate with a group of friends for a day of grooming and relationship building, you will never be disappointed in the variety of our services! Here's the list of the most popular services:
Majirel Price
Short

$155

Medium

$145

Long

$135

Extra Long

$125

Extension

$115
INOA Price
Short

$155

Medium

$145

Long

$135

Extra Long

$125

Extension

$115
DIA Light Price
Short

$155

Medium

$145

Long

$135

Extra Long

$125

Extension

$115
DIA Richesse Price
Short

$155

Medium

$145

Long

$135

Extra Long

$125

Extension

$115